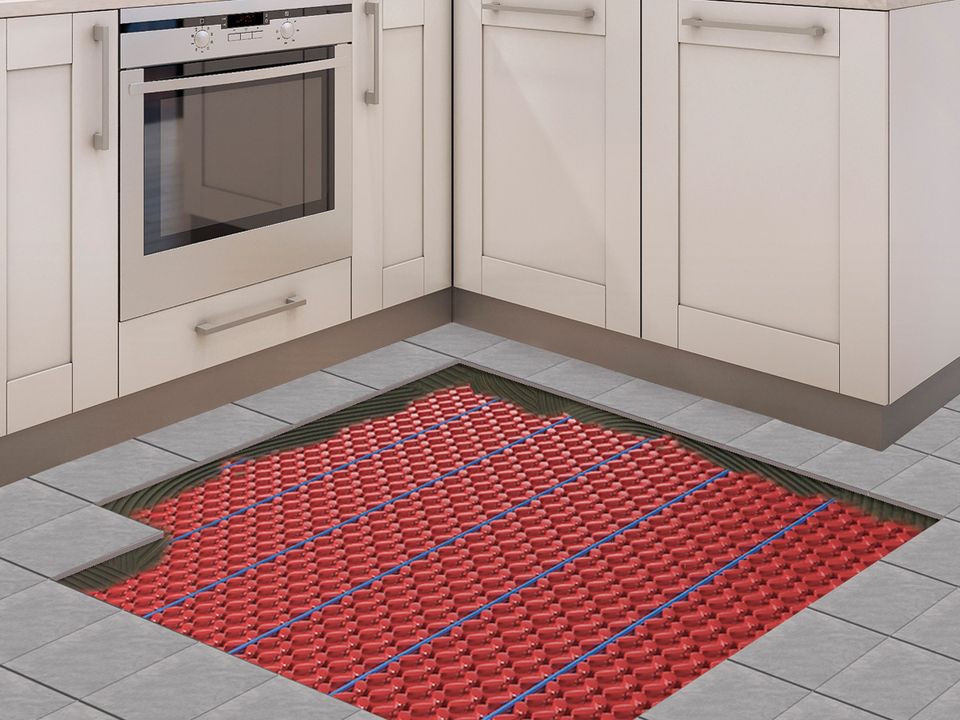 Warmup's systems are a result of over 22 years of experience and rigorous research and development. As a result, you can rest assured the best possible floor heating system in the market, with a 30-Year warranty. Their electric underfloor heating provides warmth throughout the whole room. Warmup underfloor heating offers heat-up time in minutes rather than hours, avoiding overheating and wasting energy.
https://www.warmup.com/underfloor-heating
DCM-PRO System for Electric Floor Heating combines the DCM-PRO Heating Cable, the DCM-PRO anti-fracture Membrane and the 4iE Smart WiFi Thermostat. The DCM-PRO Membrane is also the highest-rated anti-fracture membrane for floor heating systems. WarmUp's DCM-PRO use UL approved ultra-thin heating elements, to quickly yet gently heat the floor surface. The heating wire with fluoropolymer coatings is ultra-thin at 1/8″ (3mm), and will not raise floor levels.  The DCM-PRO System comes in a minimum heat output of 11W/sqft and its output is variable and determined by the spacing. The Heating Mat comes in 14W/sqft.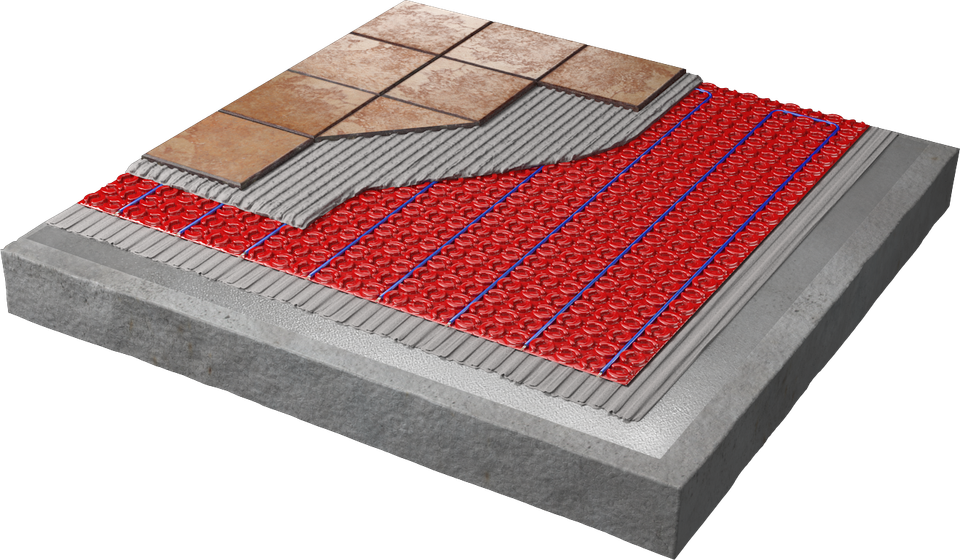 The Membrane is available in two options, fleece-backed or peel-and-stick, offering great versatility for your installation preference. Both membranes can be used with the DCM-PRO Heating Cable for efficient underfloor heating.

The DCM-PRO Fleece-backed Membrane features a fleece backing which can be used with any thinset to create a strong connection between the subfloor and the Membrane. The TCNA-tested Membrane can be installed on wood and cement subfloors or Insulation Boards. It provides a quick and easy installation when used as part of the DCM-PRO Uncoupling System.

With an effective self-adhesive backing, WarmUp's DCM-PRO Peel-and-Stick membrane does not require any tile adhesive for it to be firmly attached to the subfloor. Simply peel off the backing from the membrane and stick into position. The DCM-PRO Peel-and-Stick membrane offers a quick and hassle-free installation of Warmup Underfloor Heating and can be installed by a qualified electrician or tiler in as little as 30 minutes.